Perfectly shaped eyebrows highlight one's face and personality. We all are aware of how bold eyebrows have become a rage, and yet not too long back, pencil-thin eyebrows dominated the style industry. Now thicker eyebrows are back in trend. In fact, you can see women sporting them on the silver screens and fashion runways. Eyebrows are one of the most noticeable parts of one's face, the thicker they are, more beautiful you look. But not all of us can lay a natural claim to thick eyebrows. Some of us have sparse and scanty eyebrows, and we are always scouting for remedies to make them thicker. Though there isn't a magic tip to bring back your eyebrow hair overnight, but there are certain things that can enhance the process. And for this, nothing can work better than natural remedies.
1. Castor oil
This is an old and one of the most effective remedies for getting thicker eyebrows. Since it is enriched with proteins, fatty acids, antioxidants and vitamins, it helps in nourishing your hair follicles. Make sure that you apply castor oil every day on your eyebrow roots, it promotes hair growth and also ensures that each hair strand is thick and strong.
Method:
Massage a few drops of castor oil into your eyebrows with your fingertips. Keep it on for 30 minutes, wipe with a makeup remover, and wash your face with warm water.
Note:
Pure castor oil may cause irritation, hives, and rashes if you are allergic to it. Make sure that you perform a patch test before using it. Black castor oil is excellent for growing hair naturally.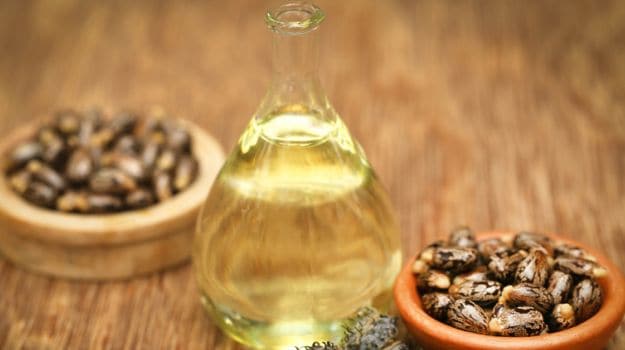 2. Coconut oil
Coconut oil works as a conditioner as well as a moisturizer and is great for improving blood circulation. The fatty acids found in coconut oil work with the natural proteins found in hair to protect it from breaking  The lauric acid present in it acts as an antimicrobial agent, preventing infection of hair follicles. The various proteins as well as nutrients like vitamin E and iron in coconut oil promote healthy and thick eyebrows. You can apply coconut oil on your eyebrows every day, but using it even a few times a week can have noticeable results.
Method:
Dip a cotton swab in the oil and apply on your eyebrows. Keep it on overnight. Rinse with a face wash in the morning.